The Year in Review
If someone had told me five years ago that The Husband and I would switch places and I would become President of the winery, I would have said "No way". Who on earth would want that job? It's tons of work, it's tremendously stressful, and it's a completely thankless job. Forget it, it's not worth it. And you know what? A lot of that is true. But... I have to tell you, I have loved every minute of it this year, much to my great delight.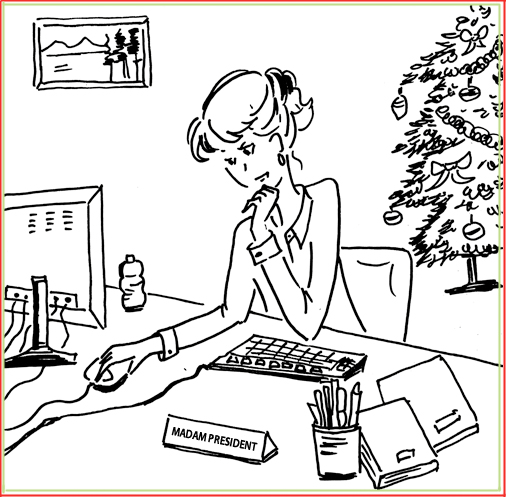 It didn't start out that way. On day one, I had to fire a long time distributor, run by people I've known for practically my entire life. Talk about stressful. Not to mention sad. But I had no choice, as I had to support V2 Wine Group, our new national sales agency we had hired to be responsible for our wholesale business. This was a decision they had recommended and I felt I needed to support that. The year has been full of choices like that - not always easy ones, but always in the best interest of the company. And that is what truly comes naturally to me - doing what is in the best interest of this company. Because quite simply - I care. I care a lot. I care about our past. I care about our future. And I care deeply about everyone involved with the winery. This should come as no surprise to anyone - I take my role here very seriously.

So while business is still a challenge, and competition in the wine industry is the toughest I've ever seen, we have SO much to be thankful for. Our wine quality is at an all time high, our direct to consumer business is at an all time high, and the talent and dedication of our staff is at an all time high. We've made it on the radar screen of some of the industry's most respected wine critics, including the Wine Spectator who not only rated our Mariner at 91 points, and our winery as "One of the best places to visit", but also gave us prime coverage (and the only non-Napa winery to obtain this) in their "Class of '72" story saying we "make an assortment of excellent red and white wines". The fact that my name was also mentioned was icing on the cake and the summation of many years of hard work.

So, as we end the year 2012 together, the year of our 40th Anniversary, I am so proud of the wonderful culture we have created here, the sense of pride that prevails within these walls, and the unique and increasingly rare breed that we are: one of California's truly iconic, pioneering, family owned wineries.

Thank you for your support, loyalty, and friendship.
welcome!
This is a blog about what it's really like to be in the wine industry...so sit back, take a sip and enjoy!

about me

our wines

our winery

our events

contact me

privacy statement




favorite posts
A Lifetime in Wine
Top 10 Traits of the Successful Family Winery
The Dreaded Family Meeting
Board Meeting Jitters
Is the Future of the Winery in Danger?
The Case of the Overweight Bottle
Wine and Dementia
Wanted: Talented (Normal) Individual for Family Owned Winery
A Sea of Wine
The Heroes of Our Industry
monthly archives
subscribe