Open That Bottle Night
If you're like me, open that bottle night may be every night of the week! But seriously, Open That Bottle Night (OTBN) is an annual event started more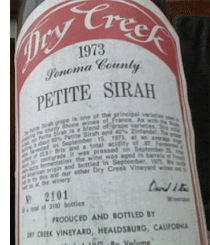 than 20 years ago by Wall Street Journal wine columnists Dorothy Gaiter and John Brecher. The idea was simple - find and drink a special, older bottle of wine that you might not otherwise touch. It was their effort to get readers to drink some of these "moldy oldies" or wines stashed in the cellar that had been waiting for that perfect occasion. Now retired, Dottie (as she likes to be called) and John are still living out the tradition of OTBN on the third Saturday of February each year.
I've always admired Dottie and John. They are some of the best wine writers in the industry. Their prose was always candid and honest. And their writing style was as open to their readers as their love affair with each other. You see, Dottie and John have shared 40 years of what has obviously been an enduring romance and love for each other.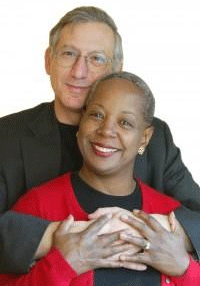 Often, their lovey-dovey ways spilled onto the pages of their wine column which always struck me -The Husband and I have been married (well, we've been married for a long time) and I still feel those pangs of passion and love for him to this day. I can relate and appreciate their feelings for each other.
Dottie and John's recent OTBN included a bottle of our 1973 Petite Sirah - the inaugural vintage of this wine and the very first vintage of red wines in our history. It was also the year they met. How special! They still have an outlet for OTBN on PalatePress.com. You can read Dottie's recap of their memorable night with our Petite Sirah here: http://palatepress.com/2013/02/wine/open-that-bottle-night-wrap-up/.
I'm a sucker for a great love story and as love affairs go in the wine industry, Dottie and John's story has to be right up there with the best of them.
welcome!
This is a blog about what it's really like to be in the wine industry...so sit back, take a sip and enjoy!

about me

our wines

our winery

our events

contact me

privacy statement




favorite posts
A Lifetime in Wine
Top 10 Traits of the Successful Family Winery
The Dreaded Family Meeting
Board Meeting Jitters
Is the Future of the Winery in Danger?
The Case of the Overweight Bottle
Wine and Dementia
Wanted: Talented (Normal) Individual for Family Owned Winery
A Sea of Wine
The Heroes of Our Industry
monthly archives
subscribe