The Future of the Wine Industry
Every September, I tread off to Napa for the annual Wine Industry Financial Symposium. Now in its 17th year, this conference is supposed t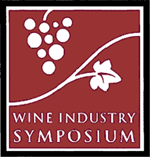 o give us the latest and greatest in financial information, so we can run our businesses better and navigate the choppy waters of our times. I'm not sure it achieves all that, but it does provide a snapshot of trends, challenges and opportunities. Of particular interest, are the results of an industry survey that the University of California at Davis puts out.
I remember years ago when neo-Prohibitionists were considered our primary threat. Everyone was a buzz about how to protect our beloved industry. We came away well versed and armed with talking points on how to combat the anti-alcohol movement. Then there was the year that White Zinfandel was proclaimed the next best thing. (Thankfully, this one passed us right by!) After that it was Chardonnay. This was followed by Merlot. Then, one year we learned about Generation X. I was a Generation Xer myself, and I began to spend way too much time trying to analyze the demographics of my social circle. Of course that was BK (before kids) and The Husband and I had a lot more time to sit around and ponder this stuff while drinking a good bottle of Zinfandel!
This year, the over-riding messages were consolidation (both at the distributor and winery level), Internet sales, and the potential of the Millennial generation to be the largest market for fine wine in the history of America. Every year, 4 million people turn 60, and another 4 million will turn 21. So the market is growing. And unlike my parent's generation, or even my own, these young people are enthusiastic about wine and not afraid to experiment.
The symposium has changed a great deal over the years. It used to be 75% of attendees were winery owners with just a small group of bankers, venture capitalists, and financiers. Despite the economy, I was struck by the sheer number of "guys in suits" representing the financial industry in one form or another. Bankers, private equity firms, analysts, insurance agents…all there making it clear that money is available and brands are desirable for acquisition, growth and consolidation. There was an entire panel devoted to this. And while we all hesitantly speculated about the impact of the situation on Wall Street, we agreed with cautious optimism that when times are tough, people still drink. And, wine is a relatively affordable luxury.
Probably the most profound realization was when I looked around the room. To my left sat Margaret Duckhorn (Duckhorn Vineyards). To my right was Warren Winiarski (Stags Leap), both pioneers of iconic brands who've been acquired recently. I realized what a dinosaur I'm becoming…an endangered species practically, as few of the people I grew up with are still around. Even keynote speaker Michael Mondavi, who spoke passionately about the importance of authenticity and family values in branding today, was a harsh reminder of the rapidly changing environment in which we do business.
I came away with a new mantra. AUTHENTICITY. The fact that we've been that way for over 36 years, and now it's considered trendy is somewhat ironic.
welcome!
This is a blog about what it's really like to be in the wine industry...so sit back, take a sip and enjoy!

about me

our wines

our winery

our events

contact me

privacy statement




favorite posts
A Lifetime in Wine
Top 10 Traits of the Successful Family Winery
The Dreaded Family Meeting
Board Meeting Jitters
Is the Future of the Winery in Danger?
The Case of the Overweight Bottle
Wine and Dementia
Wanted: Talented (Normal) Individual for Family Owned Winery
A Sea of Wine
The Heroes of Our Industry
monthly archives
subscribe