That Wine Country Je ne Sais Quoi
First I must say that I am very excited to be a guest on Wilma's wonderful wine blog. Reading and writing about Sonoma County wine is part of what has taught me that I am, undoubtedly, a Northern California girl. After four years of college in San Bernardino county, I quickly realized the rarity of my hometown – incredible food, fine wine, and a landscape about as picturesque as you can imagine. In this unique setting wine is not only a delicious commodity, it is a way of life. The pace is slow, the work is satisfying, and once you are in the industry, you likely always will be. Tha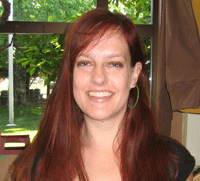 t said, simply growing up in Sonoma County does not make you a wine country insider. It provides a unique outlook, but it takes being around a winery firsthand to really understand the magic. Fourteen months ago, I was given that opportunity.
Working in a tasting room is a lot like traveling. Each day is a new experience, and each day provides an opportunity for teaching and learning. Wine is personal, and with each tasting room guest I am reminded of this fact. When confronted with the question, "what do you recommend?" My response is static, what do you like? With so much variety and quality at my fingertips, it is important to pour wines that people will not only enjoy, but will also learn something from. My goal is to present each guest with a familiar wine, an unfamiliar wine, and an unforgettable wine. Lucky for me, at Dry Creek Vineyard, this is not an arduous task.
As rewarding as it is to impart knowledge, it is equally fulfilling to learn. This plays in a tasting room, where the consumer is not the only person expanding his or her consciousness. On a daily basis I pour wine for people from all walks of life – restaurateurs, lawyers, bankers, writers, doctors, students, retirees, and even winemakers. All of these people have a story, and in the midst of relaying the Dry Creek Vineyard tale I often have the chance to hear theirs. After almost a year and a half of wine country hospitality I have gained a great deal of wine knowledge AND life experience. The fact that we wine country insiders have the privilege to learn not only from each other, but also from our consumers and guests is what makes this industry so special. I know I am fortunate to live and work in this exceptional part of the world.
Tasting Room Associate, Erin Ginder-Shaw has been with Dry Creek Vineyard since 2008.
welcome!
This is a blog about what it's really like to be in the wine industry...so sit back, take a sip and enjoy!

about me

our wines

our winery

our events

contact me

privacy statement




favorite posts
A Lifetime in Wine
Top 10 Traits of the Successful Family Winery
The Dreaded Family Meeting
Board Meeting Jitters
Is the Future of the Winery in Danger?
The Case of the Overweight Bottle
Wine and Dementia
Wanted: Talented (Normal) Individual for Family Owned Winery
A Sea of Wine
The Heroes of Our Industry
monthly archives
subscribe