Life is Good!
Sometimes you have to put the family back into the family business-which is exactly what I just returned from doing. A couple of weeks on the coast of Maine was the perfect way to recharge my batteries and reconnect with my kids. Throw in perfect weather, plenty of ice cream and I swear I became the poster child for "Life is Good!" Since a picture is worth a thousand words I thought I'd share a few. Thank you guest bloggers Bill and Erin and to everyone who held the fort down in my absence. I love you all!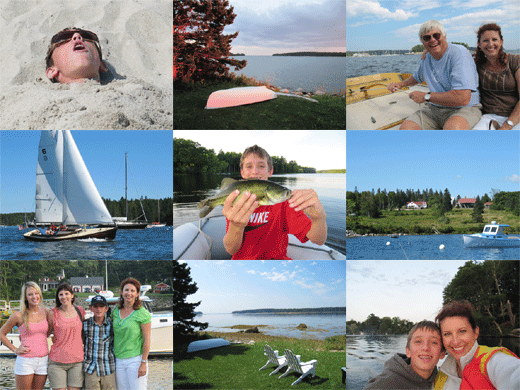 welcome!
This is a blog about what it's really like to be in the wine industry...so sit back, take a sip and enjoy!

about me

our wines

our winery

our events

contact me

privacy statement




favorite posts
A Lifetime in Wine
Top 10 Traits of the Successful Family Winery
The Dreaded Family Meeting
Board Meeting Jitters
Is the Future of the Winery in Danger?
The Case of the Overweight Bottle
Wine and Dementia
Wanted: Talented (Normal) Individual for Family Owned Winery
A Sea of Wine
The Heroes of Our Industry
monthly archives
subscribe