Time to Celebrate!
Tomorrow marks a truly historic occasion. It's a turning point in our family and a day of great celebration. We'll be entering a whole new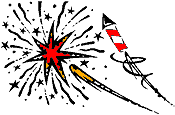 era and I, like others in my family, am filled with intense pride, hope, and optimism for the future.
I'll bet you think I'm referring to Barack Obama's historic inauguration. Wrong! It's actually our daughter's 16th birthday. All in all, a perfect day to crack open some very special wines to honor such a memorable occasion. And, with inauguration day falling on the same day, a celebration is definitely in order.
A lot of people I know have more wine in their cellar than they know what to do with. They've been buying wine for years and slowly the cases have started piling up. (It's kind of like women's black shoes. No matter how many we have, we always need more!) Frankly, most people forget to open these wines preferring to "save" them for a special occasion. Or, they fear opening them altogether, believing that they'll be disappointed, they won't be able to replace them, etc. These are all good excuses, but the problem with this notion is… well, wine is meant to be enjoyed! Even Thomas Jefferson said, "Good wine is a necessity of life", so why wait for that once in a lifetime occasion before uncorking something rare and unusual? Why not make today a more memorable one, by opening a treasure that has been quietly tucked away in your cellar, closet, etc.
With that in mind, we've slowly started drinking our older wines. I figure it's a good recession strategy and an environmentally responsible (with recycling and all) thing to do. We've gone through the '80s, flirted with the 90s, and are now dabbling with the early 2000's. We've had some winners, along with the occasional dud. But it's the anticipation and excitement that comes with opening something you've been saving that is especially gratifying to the eager wine lover. So, I say start opening those bottles and see what mysteries await. Don't worry if they're over the hill. Just crack open another. And another. After all, that's what you bought them for.
And once you've made a dent in your cellar, go out and buy some more. I call it the Wilma Stimulus Package. Because what's good for your cellar is good for our industry!
welcome!
This is a blog about what it's really like to be in the wine industry...so sit back, take a sip and enjoy!

about me

our wines

our winery

our events

contact me

privacy statement




favorite posts
A Lifetime in Wine
Top 10 Traits of the Successful Family Winery
The Dreaded Family Meeting
Board Meeting Jitters
Is the Future of the Winery in Danger?
The Case of the Overweight Bottle
Wine and Dementia
Wanted: Talented (Normal) Individual for Family Owned Winery
A Sea of Wine
The Heroes of Our Industry
monthly archives
subscribe