Professional Wine Judging Experience - An Insider's Look
Being in the wine industry has some really cool perks and this past week was one such occasion. I was honored to join more than 50 of my industry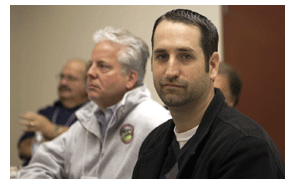 colleagues as a professional wine judge at the San Francisco Chronicle Wine Competition. This is the largest wine competition in the U.S. with more than 5,000 wines submitted this year alone - a new record. For three straight days, we sipped, swirled and yes SPIT, wines in every imaginable category. Judges from around the country including wine writers, retailers, sommeliers, winemakers, PR people (like me) and industry veterans were chosen to evaluate the entries.
There's a lot to say about the actual judging experience but I want to take a minute to acknowledge the breadth, depth and detail of what goes on behind the scenes to pull off a commercial wine competition of this magnitude. Held in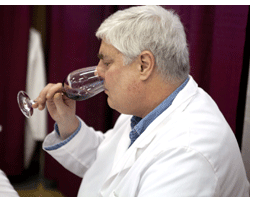 Cloverdale, CA at the Citrus Fairgrounds, wines began rolling into Cloverdale in October. Every single wine is recorded in a computer including retail price, producer, winemaker, technical info, etc. This, in and of itself, is a massive amount of work all done by a volunteer. During the competition, a literal army of incredible volunteers makes sure all of the judges needs are met including a full hot breakfast and delicious lunch. During the competition, more volunteers wheel in flight after flight of wines to us judges as we evaluate and score each wine. They clean glassware, keep track of our scores and empty spit buckets (not a fun thing to do) all with a smile. They are an amazing group and the level of detail and professionalism was second to none. It was a privilege to work with them.
The judging experience itself was fun, interesting, and at times a tad frustrating. I was on a panel with four other judges. Each of us brought a unique insight or perspective to the wine industry. There was a wine writer, a buyer for a large steakhouse, a tasting room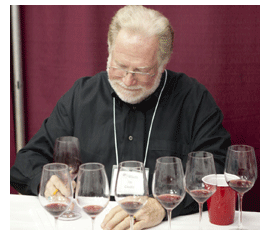 professional as well as an industry veteran of more than 25 years in many different facets of the business. From early morning to late afternoon, we tasted and evaluated hundreds of wines. I lost count at 325 wines. Surprisingly, my palate was able to withstand the beating as I chewed on bread, roast beef and sparkling water to help keep things clean and ready for a new flight of wines.
Overall, I was extremely impressed with the quality of wines. From Sauvignon Blancs to Sangioveses, the wines were across the board very good to excellent. There were some tired not so good wines as well but those were few and far between. I thought our panel worked very well together. We were thoughtful, collaborative and fair with the wines we judged and scored. Ultimately, we sent up several delicious wines for Sweepstakes consideration. On the last day, all of the judges reconvened to taste through all of the Sweepstake wines in an effort to find the Best of Class white wine and Best of Class red wine. When the winning wines were revealed, the Best of Class red wine was a wine that our panel had sent up for consideration - it was a 2008 Cabernet Sauvignon from the Paso Robles region. The producer was Ecluse Winery and the wine was in the $30 to $34.99 price range. It was a terrific wine and I was glad to see it win considering it came from our panel.
In tasting all of these wines from around the country, I also came to realize that there is a lot of great wine being made these days. At Dry Creek Vineyard, we always strive to put the best wine in the bottle possible, and for my taste, I think we do an extraordinarily good job of this. Our wines are balanced, food friendly and most importantly, taste like the grape (you'd be surprised how many Pinots I tasted that tasted just like Syrah). With my admittedly California palate, I was surprised to find out that my two favorite wines of the competition came from Washington State - a Sauvignon Blanc and Primitivo from the Columbia Valley. It just goes to show that great wine can be made anywhere - as long as there is a passion and commitment to the vineyard and grapes.
Bill Smart, Director of Communications
welcome!
This is a blog about what it's really like to be in the wine industry...so sit back, take a sip and enjoy!

about me

our wines

our winery

our events

contact me

privacy statement




favorite posts
A Lifetime in Wine
Top 10 Traits of the Successful Family Winery
The Dreaded Family Meeting
Board Meeting Jitters
Is the Future of the Winery in Danger?
The Case of the Overweight Bottle
Wine and Dementia
Wanted: Talented (Normal) Individual for Family Owned Winery
A Sea of Wine
The Heroes of Our Industry
monthly archives
subscribe