It's SAG Awards Time
I've had a lot of personal milestones this month...my 29th wedding anniversary, my daughter's 18th birthday, and now my 11th year at the Screen Actors Guild Awards®. Obviously, this last one isn't in the same category as the first two, but it's on the top of my mind in the wee hours of the morning as I prepare to depart for Los Angeles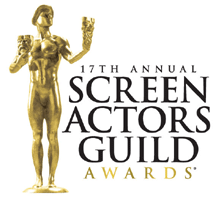 soon. I'll be attending the SAG Awards® media day—a special day for media outlets and reporters to preview the behind the scenes preparations that are underway at the Shrine Auditorium. (The actual show doesn't air until Sunday, January 30 on TNT/TBS at 8:00 p.m. EST / 5:00 p.m. PST.) My hope will be that someone, just someone, will want to talk to that wine gal standing on the sidelines. If they're in the mood, they'll taste a few of my wines and learn a bit about Dry Creek Vineyard's participation. I might get a major interview with one of the news crews...then again, I might not. (I still remember the year I got to say "Dry Creek Vineyard" about 10 times on Entertainment Tonight!) To add some local exposure, I'm bringing Ziggy The Wine Gal, a Sonoma County radio personality who will be doing her wine radio talk show live. She will have the time of her life, I'm sure. Plus it will be fun to share this once in a lifetime experience with someone new.
She'll get to taste our SAG Awards® Cuvée, a very special Cabernet Sauvignon we produced in magnums exclusively for the show. She'll also be sampling our other wines paired with the exquisite cuisine of Chef Suzanne Goin, from Lucques Restaurant and Catering. I met Suzanne last year and instantly felt a connection with her—our lives couldn't be farther from the celebrity scene, yet we both produce a product that ups the quality of the show a notch or two. (Actually a lot, but who's counting!)
Over the years, I've met some pretty amazing people as a result of our involvement. People like Charlize Theron, Helen Mirren, Morgan Freeman, Pierce Brosnan, and Clint Eastwood. Some have visited the winery and quickly became even bigger fans of our wines. Others were simply lovely people, who passed through my life rather quickly but it was exciting to meet them nonetheless. What they all have in common is this: a love of life that transcends into a passion for what they eat and drink. (Some even own restaurants, as in the case of Clint Eastwood and Morgan Freeman.) Wine is like that: it's the common thread that weaves people together from all backgrounds and interest levels. Wine sets the stage for friendships to be made and connections to be forged. It's no different whether they're from Iowa, New York, or Hollywood.
I'm keeping my fingers crossed that 2011 will be a banner year for us. By all indications, it's looking very good. If I can add a few new fans to our expanded family of Dry Creek Vineyard wine lovers today, I'll be off to a good start. Then, next week, I can settle back down to the realities of the trials and tribulations of selling and marketing our wines.
welcome!
This is a blog about what it's really like to be in the wine industry...so sit back, take a sip and enjoy!

about me

our wines

our winery

our events

contact me

privacy statement




favorite posts
A Lifetime in Wine
Top 10 Traits of the Successful Family Winery
The Dreaded Family Meeting
Board Meeting Jitters
Is the Future of the Winery in Danger?
The Case of the Overweight Bottle
Wine and Dementia
Wanted: Talented (Normal) Individual for Family Owned Winery
A Sea of Wine
The Heroes of Our Industry
monthly archives
subscribe