Vote for Your Favorite Wine Blog!
A super thing happened to me today. One that makes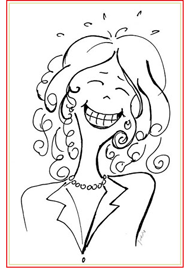 all the late nights of writing and absentminded brainstorming for topics all worthwhile! Wilma's Wine World has been nominated as a finalist for the 2012 Wine Blog Awards in the Best Industry/Business Wine Blog category. I'm grinning from ear to ear! The competition has steadily grown and so has the sheer number of wine blogs published today. The fact that Wilma would even qualify is a tremendous honor and something I'm very proud of for both myself and my staff.

Now comes the important part, public voting, which ends Thursday, July 26, 2012. Please cast your ballot! Each category winner will be chosen based on 50% of the input coming from the judges and 50% coming from the public vote. Congratulations to all the finalists, and may the best blog win!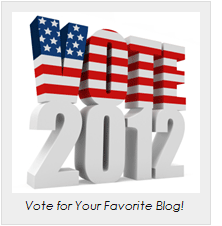 Click on this link to cast your vote: http://www.surveymonkey.com/s/WBA12. I promise it will only take 10-15 seconds of your time. In addition to Best Industry/Business Wine Blog, you can also vote for Best Blog Post of the Year, Best Original Photography or Video on a Wine Blog, Best Wine Reviews on a Wine Blog, Best Single Subject Wine Blog, Best Winery Blog, Best Writing On a Wine Blog, Best New Wine Blog, and Best Overall Wine Blog.
Thank You! Gracias! Merci! Danke! Grazie! Obrigado!
welcome!
This is a blog about what it's really like to be in the wine industry...so sit back, take a sip and enjoy!

about me

our wines

our winery

our events

contact me

privacy statement




favorite posts
A Lifetime in Wine
Top 10 Traits of the Successful Family Winery
The Dreaded Family Meeting
Board Meeting Jitters
Is the Future of the Winery in Danger?
The Case of the Overweight Bottle
Wine and Dementia
Wanted: Talented (Normal) Individual for Family Owned Winery
A Sea of Wine
The Heroes of Our Industry
monthly archives
subscribe