The Sales Meeting Done Right
By all accounts, last week's national sales meetings were a big success. We covered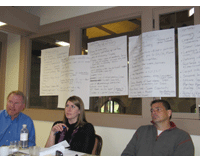 a lot of ground and made some important decisions concerning our business. Most importantly, NO SPARKS FLEW. You laugh, but it does occur, I've seen it myself on more than one occasion.
Usually the reasons are silly. People arguing because they don't feel heard. Or, someone at one end of the table sharing their brilliant idea while someone at the other end wants everyone to think it's their idea. On most occasions this banter is due to grown-ups acting like a bunch of children. (I've often said that running a company is nothing more than a big-time babysitting job!) Thankfully, this did not occur. We stuck to the agenda and accomplished the following: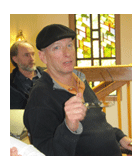 A full SWOT analysis of our business (detailed listing of our strengths, weaknesses, opportunities, and threats)

Adjusted pricing on a few key wines

Selection of an exciting new Fume Blanc package design

Revised sales territories for our regional sales managers

Outline of our 3 year plan along with our plans for production
At the end of the week, we celebrated over dinner. I decided to lighten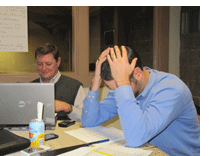 things up a bit and painstakingly purchased gag gifts for each team member including THE HUSBAND and moi. Everyone was told to have broad shoulders as I wasn't holding back! There was a muzzle for our fast talking, Italian chatterbox export manager, a handcrafted journal with an artfully adorned pile of poop for our in house BS Artist (aka, the director of communications), and the largest ear on earth for my dear sweet husband...just to remind him to be a better listener. (I got a smaller one as I need a reminder every now and again, too.)
The grand finale was our end o' year holiday celebration...otherwise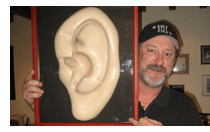 known as the company Xmas party. This year's version was in the cellar and probably more fun for everyone than the lavish parties of years gone by. Especially entertaining was the DCV Jeopardy Game that our fantastic hospitality team headed up. You should have seen the competitiveness of our teams...watch out Alex Trebek!
It was a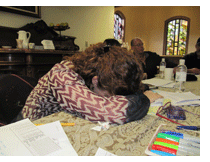 marathon week, after a very busy November, after a very busy fall, after a very busy year. And now we have our year end Board of Directors meeting tomorrow. I generally pour my heart and soul into my quarterly report. But truthfully, my heart and soul are rather spent. So, this time, I'm winging it...something I ought to be pretty good at given all the practice I've had lately.
Ah, the romance lives on.
welcome!
This is a blog about what it's really like to be in the wine industry...so sit back, take a sip and enjoy!

about me

our wines

our winery

our events

contact me

privacy statement




favorite posts
A Lifetime in Wine
Top 10 Traits of the Successful Family Winery
The Dreaded Family Meeting
Board Meeting Jitters
Is the Future of the Winery in Danger?
The Case of the Overweight Bottle
Wine and Dementia
Wanted: Talented (Normal) Individual for Family Owned Winery
A Sea of Wine
The Heroes of Our Industry
monthly archives
subscribe