It's a New Day
Yesterday was the culmination of many months of work. On the outside, it may not have seemed like a big deal, but between you, me and the lamp post, it reflected a lot of work, study, analysis, and more. What I'm talking about is our DTC Retreat. DTC is the acronym that the wine industry has dubbed the Direct-To-Consumer sales channels, i.e. tasting room, wine clubs, and e-commerce. These channels are separate from the traditional way wineries sell their wines which involve finding nationwide distributors and selling through the 3 Tier system. (Winery:Distributor:Retailer)
DTC has been an increasingly important buzzword for some time now. The most obvious reason is profitability. When you don't have the middlemen in there, it's a much more profitable way of doing business. However, more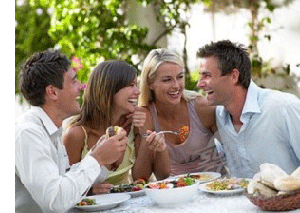 important is the fact that it's the only sales channel where we can FULLY control the customer's experience with our wines. Here's an example. Pretend you go out to dinner… you order a bottle of wine. You have an amazing meal, a great server, etc. Maybe you just got some good news or a promotion at work or your teenager actually picked up their dirty clothes, so you're in an even better mood. It's highly likely that all these positive influences will add up to a great experience with the wine you selected. But the converse is true too...
You're in a rush to get ready for dinner. You head to your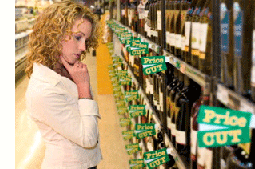 corner liquor store to pick up a bottle. The sales clerk is non-existent or doesn't know diddly squat about wine, you have no idea if it's going to be food friendly and the lack of service and rush hour traffic makes the whole experience rather unpleasant. This could, in theory, negatively impact your perception of the wine, no matter how good it is.
Now, take a DTC experience.
Someone visits wine country. It's a glorious day in the valley. They stop into the tasting room on a relaxing summer afternoon and discover firsthand the delights of chilled Sauvignon Blanc. Or, they just received their latest wine club shipment and eagerly curl up in their easy chair to read the accompanying newsletter. It's all about Old Vine Zinfandel. The gnarly vines and history of the region nearly come to life with every sip they take. In these examples, practically every interaction they have with the winery, every impression, every conversation, every word they read, in essence EVERY ENGAGEMENT they have with the brand is fully controllable. It's all up to us. It's on our backs. But herein lies the problem. As an owner, I can't control everything. I can't script exactly what they'll experience when they walk into our tasting room. I can't fully know that the tour or tasting that has been set up for them is being conducted exactly as I would like. Because, I have to rely on others. While I can teach, train, mentor, share, rant, rave, and jump up and down, there's no way I can be 100% sure that what I want our customers to experience is actually happening. Unless you tell me.
So that's why we had the retreat. To get everyone together for a detailed look at how we do things. We then asked ourselves, how can we improve? It sounds trite, but what can we do to SURPASS our customer's expectations? WHAT CAN WE DO TO WOW 'EM?
Three themes kept coming up. Family, Heritage, and Authenticity. These are the three core elements that are at the very heart and soul of Dry Creek Vineyard. They're the three things that we alone OWN and that must come through in everything we do and say.
We spent the morning revisiting our vision, mission, and core values. The afternoon was dedicated to team building and brainstorming. We threw in a few Kumbayah moments for good measure, but by and large we focused on how to better infuse FAMILY, HERITAGE and AUTHENTICITY into the tasting room, wine club and ecommerce. The team came up with some great ideas. We concentrated on the "what" not the "how," so people wouldn't get bogged down with logistics. No idea was too silly or grandiose. Everything from buying a golf cart for giving vineyard tours to hanging more family photos was thrown on the white board. Here's one of my favorites: fly members of our hospitality team to people's homes to conduct private tastings and wine education.
I couldn't help but wonder...now, how am I going to sell that idea to The HUSBAND??
Now, I'd like to get your feedback! What are we doing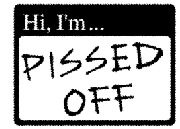 right, and where are we missing the mark?? Are we spot on, always exuding warm, gracious hospitality? Or are there a few grumps in our employ that are making a bad impression? What about our customer service? Is it timely and helpful like the good folks at Nordstroms? Or, do you get the run around leaving you frustrated and sour faced like the last time I contacted our internet service provider.
Please tell me, what do you want??? It's the only way I'll know.
welcome!
This is a blog about what it's really like to be in the wine industry...so sit back, take a sip and enjoy!

about me

our wines

our winery

our events

contact me

privacy statement




favorite posts
A Lifetime in Wine
Top 10 Traits of the Successful Family Winery
The Dreaded Family Meeting
Board Meeting Jitters
Is the Future of the Winery in Danger?
The Case of the Overweight Bottle
Wine and Dementia
Wanted: Talented (Normal) Individual for Family Owned Winery
A Sea of Wine
The Heroes of Our Industry
monthly archives
subscribe